Cain and Herren is a team of highly respected and experienced attorneys who are here to help you resolve your case. Whether it involves bankruptcy, a family law matter, a criminal law matter or a contract or trust, Cain and Herren has the skills to resolve your case. Our attorneys know that people who are facing legal problems need quick and clear answers to their legal questions!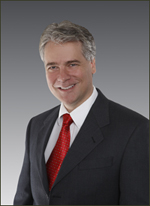 David W. Cain
Email: david@cainandherren.com
David Cain is an honors graduate from the Ohio State University and from the New England School of Law in Boston. Attorney Cain has practiced in Boston and on Maui for close to twenty years.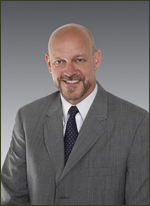 Benard M. Herren
Email: ben@cainandherren.com
Ben Herren graduated from The University of Iowa and The University of Iowa Law School. Ben worked for the State of Alaska for 13 years prosecuting all types of criminal cases including homicides. Ben also represented the State of Alaska appeals cases, and worked for the County of Maui prosecutors office for four years.
Bankruptcy
David W. Cain has nearly twenty years of experience in bankruptcy law and bankruptcy litigation. With hundreds of bankruptcy case filings in Hawaii, Maui, and Massachusetts, we have the experience that your situation deserves.
We specialize in the following areas:
* Chapter 7 liquidations
* Chapter 13 repayments
* Adversary Proceedings
* Relief from Stay
* Trustee Negotiations
* Bankruptcy Litigation
* Bankruptcy Appeals
Family Law
Cain and Herren offers a wide range of services in the area of family law. Whether you are just contemplating a divorce, are already actively involved in a case, or would like to change an existing divorce judgment, we can assist you. Our practice includes divorce, legal separation, paternity, child custody, child support, restraining orders, and other legal needs involving domestic relations. We also offer a wide range of services related to family law, including estate planning, wills, trusts and pre-marital agreements.
Criminal Law
Benard M. Herren is a former Alaska and Maui County Prosecutor who now devotes his years of experience to criminal defense. Cain and Herren is experienced in all aspects of white collar and general criminal defense, including pre-indictment and pre-charging investigations, as well as internal corporate investigations. We are uniquely qualified in matters ranging from defending against intricate white collar prosecutions, to representing defendants in all aspects of complex state criminal defense, including homicides and cases involving complicated mental health issues. Our attorneys also have extensive experience in media relations, having represented defendants in cases receiving widespread publicity.
We specialize in
* Assault and Battery
* Drunk Driving (DUI)
* Abuse
* Drugs and Narcotics
* Theft
* Fraud
* Arson
* Sex Assault
* Burglary
* Robbery
* Homicide
* All Felonies and Misdemeanors
Contracts
We specialize in the following areas:
• Contract Drafting and Creation
• Sales and Purchase Contracts
• Leases
• Rental Agreements
• Installment Sales
• Mortgages
• Deeds
• Bill of Sale
• Promissory Notes
• Operating Agreements
• Franchise Agreements
• Letters of Intent
• Memoranda of Understanding
• Pre and Ante Nuptial
• Power of Attorney
• Health Care Directive
• Trusts
• Wills
• Contract Negotiations
• Contract Review
• Proxies
• Accord and Satisfactions
• Novations
Cain and Herren, LLLP
2141 West Vineyard Street – Wailuku, Hawaii 96793
Telephone: (808) 242-9350
Facsimile: (808) 242-6139